Vicki is married with three grown children. Her husband is retired from the Air Force and works at USAA. Vicki also has two dogs.
Hobbies: Reading, spending time with family, fitness, camping.
Memberships

AZAAP
NAPNAP
Sigma Theta Tau
RORAZ
Victoria Campbell, MSN, CPNP-PC
Victoria Campbell was born in Lancaster, Pennsylvania. She has traveled and worked in several states and countries with the Air Force but now calls Arizona home. Vicki feels blessed to have found a 'home' in Desert Valley Pediatrics and enjoys spending time with her patients and their families as they travel on their journey from infancy towards adulthood. She worked for 10 years in nursing prior to graduating with her Masters of Science in Nursing/Child Health. When she is not working she enjoys off-roading and camping with her family and dogs.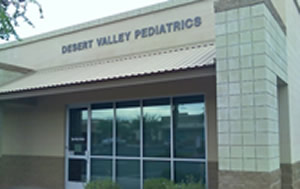 Board Certified
Pediatric Nursing Certification Board
Graduate & Undergraduate
University of South Alabama